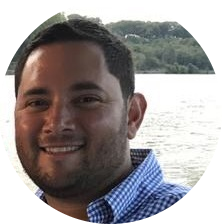 Nilton Castro, LMHC
My experience after high school began in the United States Military in 2009, where I served my country in the United States Marine Corps. My time serving in Afghanistan exposed me to different symptoms of disorders I had never learned in a classroom. I observed panic attacks, nightmares and night terrors associated with Post Traumatic Stress Disorder, isolating and withdrawing common with depression, and hallucinations and delusions, to name only a few. After returning home from my position as Patrol Leader having been named the recipient of the Navy Achievement Medal for Outstanding Performance and Combat Action Ribbon, I realized what my new calling should be. I made it my mission to help the lives of those I saw so harshly impacted by mental illness during the line of duty.

Initially, I worked with veterans looking to assimilate back into civilian life. This included providing transitional support, academic assistance, case management-oriented aid, and general counseling. I expanded my interest to include students with developmental disabilities and mental illness, and eventually adults with major disorders as well as substance abuse or dependency. Currently, I coordinate the Counseling Center at Pace University and I have learned how to assist young adults with various age-related concerns associated with transitioning.

I had the pleasure of working as Dr. Nikou's intern in a hospital setting, which offered me a comprehensive understanding of what it is like to treat clients of all ages with different conditions. It is because of this positive experience with Dr. Nikou that I am now a part of this elite team.

I earned a Bachelor's Degree in Applied Psychology and Human Relations from Pace University in 2015, and a Master's Degree in Mental Health Counseling also from Pace University in 2016. Currently, I am a PhD candidate in the Mental Health Counseling program at Pace University with an expected graduation date for June of 2020.