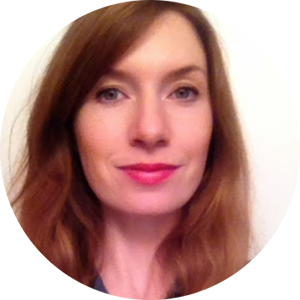 Meredith Beardmore, LMHC
I currently work as the AOD Coordinator at Iona College and I have experience in private practice, community clinics, and university counseling centers. Throughout my time in college counseling and private practice, I have become adept in identifying areas of concern, particularly in my work with couples and emerging adults. I have experience and interest in working with a variety of concerns, including but not limited to, substance abuse and family members of addicted populations, anxiety and stress management, couples therapy, emerging adult concerns, grief and loss, LGBT identity development and concerns, sexual identity and health, and women's issues. I am specifically trained in addressing the needs of children, ranging from developmental delays, attention deficit disorders, oppositional or defiant behavior, difficulties with establishing healthy boundaries, to general life stressors associated with certain age ranges

I believe that the exploration of self, within the context and safety of the therapeutic relationship, can be a catalyst for change and growth. My therapy style is integrative, including elements of interpersonal process, motivational interviewing, cognitive-behavioral, person-centered, and strengths-based approach. I value working collaboratively with clients, attending to contextual factors that influence presenting concerns, and focusing on strengths. I work to establish a safe, affirming therapeutic relationship in which clients can explore their concerns and feel supported in making positive changes. Also, I particularly enjoy incorporating mindfulness practices into my clinical work and utilizing play therapy when working with children.

I earned my Bachelor's Degree from The Ohio State University in 2007 and in 2015, I received my Master's from The Ohio State University in Clinical Mental Health Counseling.