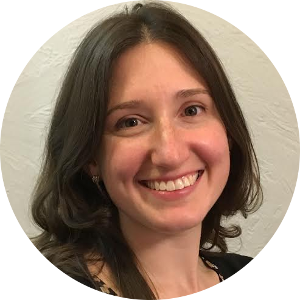 Carrie O'Connor, LCSW
My mental health experience began 9 years ago as a school social worker in Massachusetts. Since that time, I have worked as a Licensed Clinical Social Worker in an outpatient mental health clinic in New York City, and in foster care with underprivileged children. I began my private practice in more recent years due to my desire to work with people of different ages and illnesses. My areas of interest and specialties include mood disorders, specifically depression and anxiety disorders, trauma including different forms of abuse or neglect, interpersonal difficulties, and grief/bereavement resulting from both tangible and intangible losses.

I have completed training in several treatment models, including Alternatives for Families Cognitive Behavioral Therapy (AF-CBT), Trauma Focused Cognitive Behavioral Therapy (TF-CBT), and Trauma Systems Therapy. I enjoy using a variety of techniques in treatment to best fit my client's goals and preferences, including psychodynamic, cognitive-behavioral, and interpersonal therapy techniques. I can converse in French, Basic Spanish, and Italian.

I earned a Bachelor's Degree in Political Science from Boston College in 2007, and a Master's Degree in Social Work from The Graduate School of Social Work/Boston College in 2011.